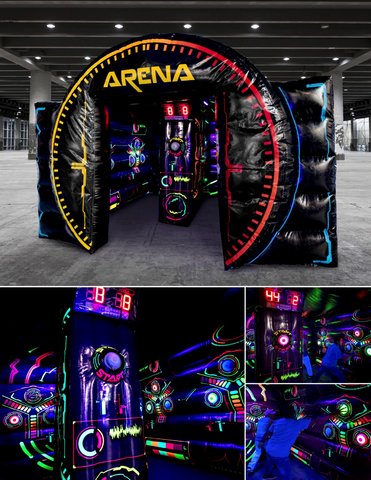 Interactive Chase the Light Arena w/ Black Light Option
Description
Bring your friends together with an out of this world experience! An extraterrestrial, interactive Arena with which you take on your friends and truly find out who is the best. Moreover, you can play this game 1 on 1 or with 2 teams of 2 players. This option includes the add on black lights and fluorescent interior graphics to really enhance this game! Best of all this unique low impact attraction does not have an inflatable floor therefore perfect for events where standard bounce houses are not permitted.


Interactive Arena
Get an out of this world experience now! This inflatable will challenge your hand-eye coordination, endurance and strength. Uniquely, this inflatable is fitted with 20 spot holders and has an amazing design.

*Please note black light option works best indoors setup in an area with lower light levels or outdoors after dark. Does not work well outdoors in sunlight.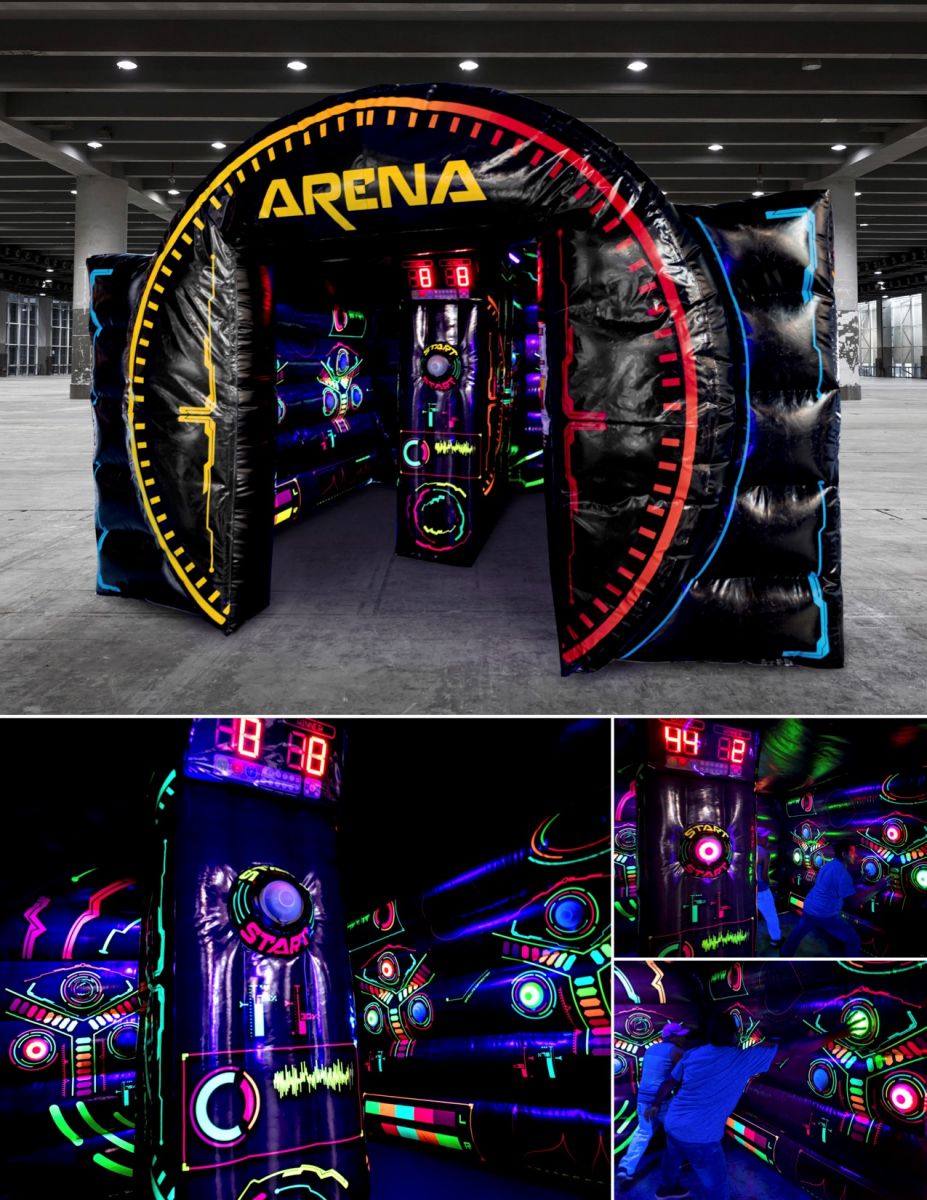 *Standard published rental rate is based on a standard daytime rental with up to 4 consecutive hours of operating time.