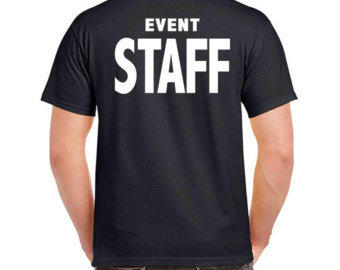 Attendant/Monitor For Inflatables




Please contact our office to reserve this item.

Please contact our office to receive a quote on staffing for your event. Cost is based on number of working hours and travel time to your event location. Base hourly rate is $30 per operating hour with a 4 hour minimum.
You can find out how many staff persons/ monitors you might need for the inflatables on your order. It is listed at the top of each equipment page under "Monitors". There it will show you how many people are needed to staff that game at a typical event.
We understand how difficult it is today finding people willing to volunteer to work inflatables. Hiring Northstar to handle your staffing needs for your event is the easiest- most trouble free solution for you. However in most cases it may also be the most expensive. For the most economical solution on hiring staff to monitor the inflatables during your event we recommend contacting an employment staffing agency or personally hiring local college age persons. If you need a large amount of people you may find your best option would be to contact local school sports teams that may provide a group of people in exchange for a donation to their organization. This is a great solution as it benefits both parties. While we are glad to handle your staffing needs if you choose we are also happy to help you find other economical solutions.