28' Kraken Slide
$950.00
Dimensions: 16' wide x 46' deep x 28' tall
Outlets: 4
Monitors: 3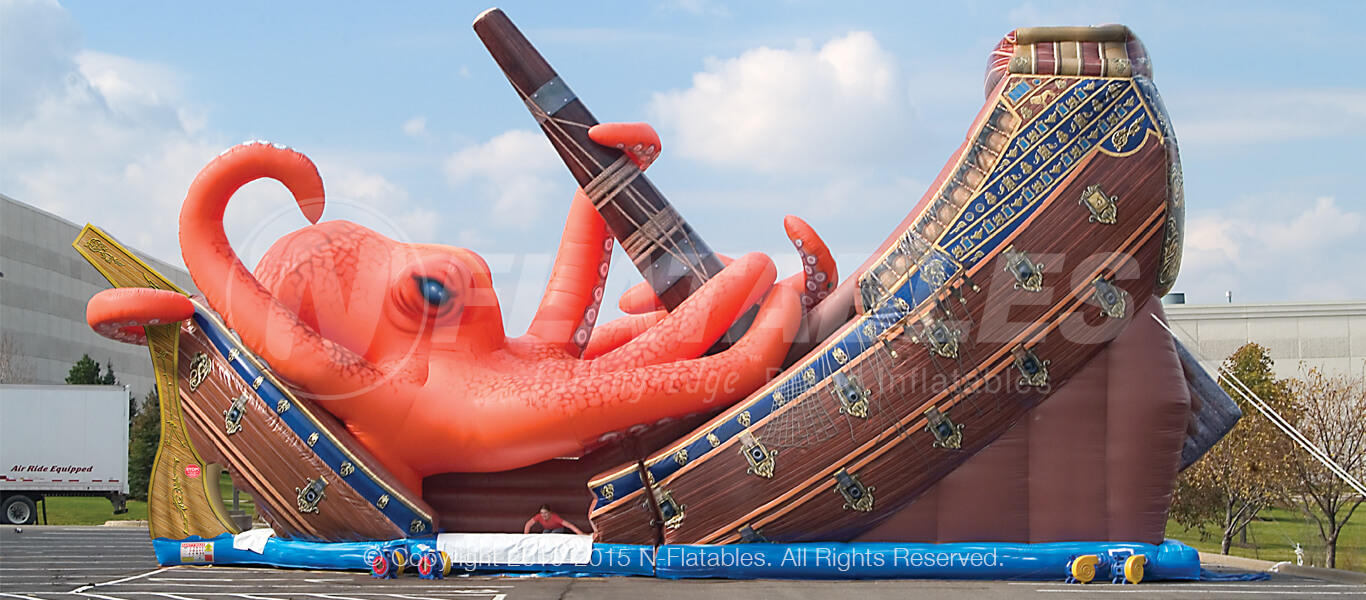 The Kraken Slide is a real sight to see and experience. This beautiful 28' tall dual lane inflatable slide is great for large events that want to have a unique and exciting giant inflatable slide that will attract an audience. Riders will experience the thrill and excitement of escaping the ship as it is being devoured by the infamous sea beast, the Kraken.
Dimensions:
28' tall x 46' long x 16' wide
Electrical power requirements:
(4) standard 120 volt electrical outlets within 75' of the center of the game on separate dedicated 20 amp circuit breakers
Participant restrictions:
-Maximum weight 200lbs
-Minimum height 36"
Staff requirement:
2-3 capable adults
Average number of persons who can experience this activity per hour:
120
Target age range: 4
years old- 40 years old